Assembly Desired
On view through October 9, 2016
On view: Friday, September 16 – Sunday, October 9th, 2016
In conjunction with Art Slope – a nine-day arts festival throughout the Park Slope neighborhood of Brooklyn – Ground Floor Gallery presents, "Assembly Desired,"  a group exhibition featuring local artists ALLIE REX, ELSIE KAGAN, MIE YIM, and RHIA HURT.
On view from Friday, September 16th through Sunday, October 9th, the exhibition features artists from the Park Slope area who upend common motifs from popular culture and art history through experiments in collage, painting, and mixed-media.  Everything from Hello, Kitty to the 17th century Dutch still life tradition is fair game.
The opening reception is Thursday, September 22nd from 6 – 830 p.m.  The artists will discuss their art-making process at 7 p.m and the first 30 guests at the opening will receive an original collaged artwork compliments of artist Rhia Hurt!
The gallery has also organized an exhibition-related family art-making event on Saturday, September 17th at the Old Stone House. Ground Floor Gallery has enlisted local artist Taibi Mastelse to lead the hands-on activity for kids using everyday materials.
*Featured (homepage) image: Artist Rhia Hurt.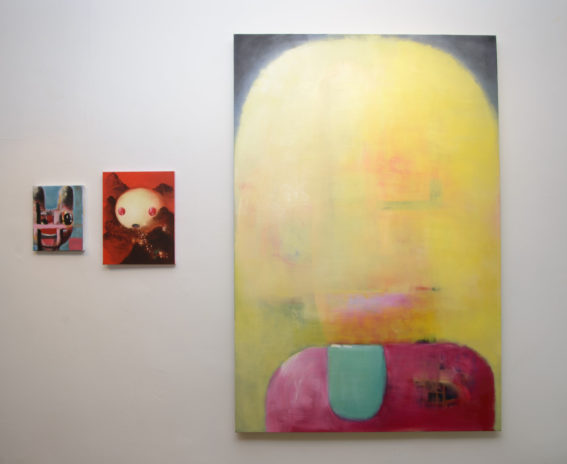 Artist Mie Yim.  Photo: Jordan Rathkopf. 
In the studio with Mie Yim
Installation shot. Photo: Jordan Rathkopf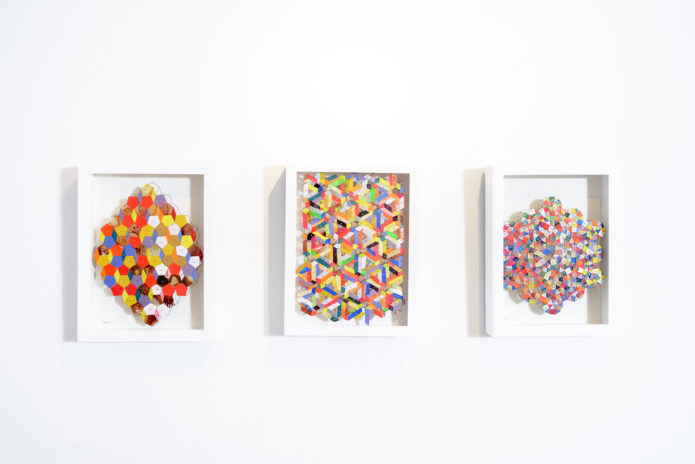 Artist Allie Rex. Photo: Jordan Rathkopf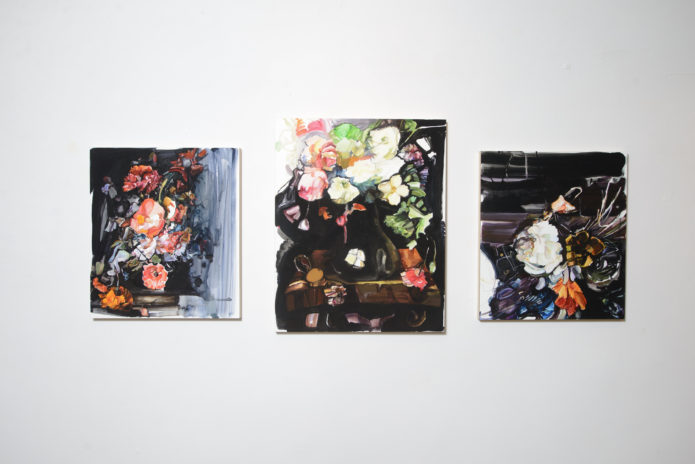 Artist Elsie Kagan. Photo: Jordan Rathkopf